We are a complete agency partner with a better approach
✓ Our strategy first approach means better results online
✓ We take an ethical, honest, and transparent approach to digital marketing
✓ Get the best digital expertise without the tech talk or jargon
✓ We work in partnership as an extension of your team, and no, we don't change account managers every two months
✓ We believe in growth, not lock in contracts
"We've had a phenomenal month of sales in November, exceeding previous years. I'm very happy! Customers are seeing social ads and telling me "I saw this online and came in-store to buy it"
- Retail and eCommerce fashion client
"We have just signed a client, who enquired through the website via the Paid Search campaign. This client will commit to processing 2,000,000 transactions per year with us. Great work, Sentius"
- Client from finance industry
"Our new site is great, you completely understood our vision for the site and we now understand what you meant by applying strategy to the web project…we can really see the difference in how you've brought it all together"
- Ecommerce apparel client
Carpet Call
We used paid and organic social media to shape perceptions and positioning for Carpet Call.
Paid meta campaigns targeted at new customer interest segments.
Organic meta campaigns targeted at existing and growing follower base to help reposition brand image.
Cheap as Chips
The business was not ranking well enough organically for the vast majority intent-based search terms reflecting potential customers.
Enterprise level SEO strategy (567 keywords targeted)
Programmatic SEO support strategy (300 new pages created)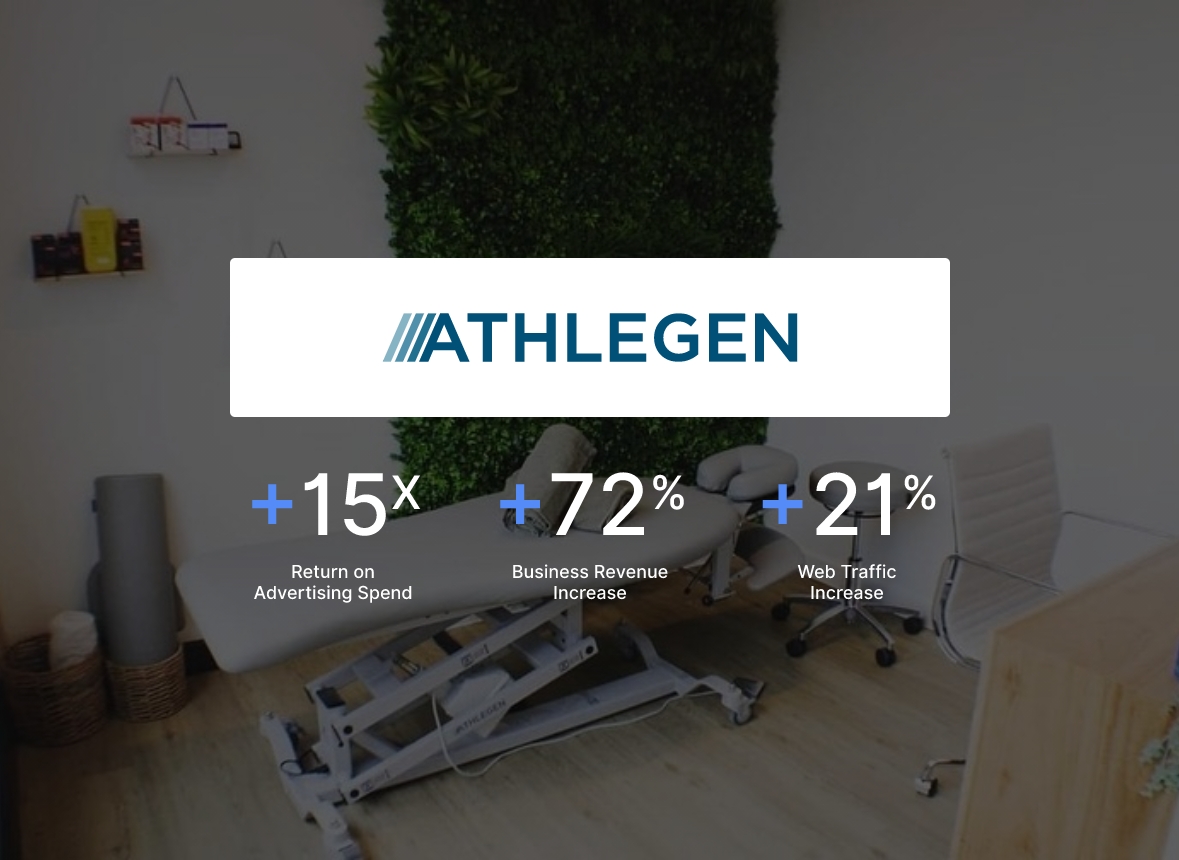 Athlegen
Search strategy to capture intent-based customers cost efficiently (SEO, Google Search Ads & PMAX campaigns).
Continued testing an optimisation of these campaigns has seen continued growth of the performance of the campaign.
WANO
Achieve mass market brand awareness, for a completely new brand to a competitive industry. Connect with customers, whose brand loyalty resided with acquired brand(s). Generate attributable conversions from Paid Search campaigns.
Urban Rest
Grow awareness of Urban Rest as a relatively new provider of long stay accommodation options for travellers – B2C and B2B.
Review of existing campaigns with 1.4K account updates made.
Search strategy to capture intent-based customers cost efficiently.
Wattle Supplements
Wattle were self managing their Google Ads campaigns and had reached a point of being unable to achieve the desired rate of growth. Wattle had calculated that a 300% return was necessary to be able to hire staff and scale the business for further growth.
We optimized the Google Ads campaigns, through the effective use of Pmax campaigns.
Sentius is a full service digital agency with a strategy first difference
And we go to great lengths to get results.
That means we spend time thinking, understanding your business, setting goals, and researching your market BEFORE jumping into a campaign. We grow businesses and brands online with complete, integrated strategies, campaigns and web solutions.
Confused about where you should spend your marketing budget online? Looking for jargon-free, honest advice? We can help you find clarity and the right strategy to grow your brand online.
Request consult
Request your free 60 minute strategy consult & advice session
During the consult, we will...
Audit your website and online performance
Define online growth objectives
Uncover strategies of your competitors
Identify immediate opportunites to drive growth online
Clarify which channels you should be using, and which are a waste of time
Help you create a growth road map
our clients
We've worked with brands big and
small, across all industries

Our experience
Consumer Products
Manufacturing
Government Services
Training & Development
Agriculture
Building & Construction
Education
Health & Community Services
Retail & Franchising
Technology
ICT Services
Pharmaceuticals
Health & Beauty Services
Distribution & Wholesaling
Business Services
Recruitment
Facilities Services
Home Improvement
Request consult
Ready to make the switch to a BETTER agency?
Request your free 60 min strategy consultation today, and take the first step toward real growth online.