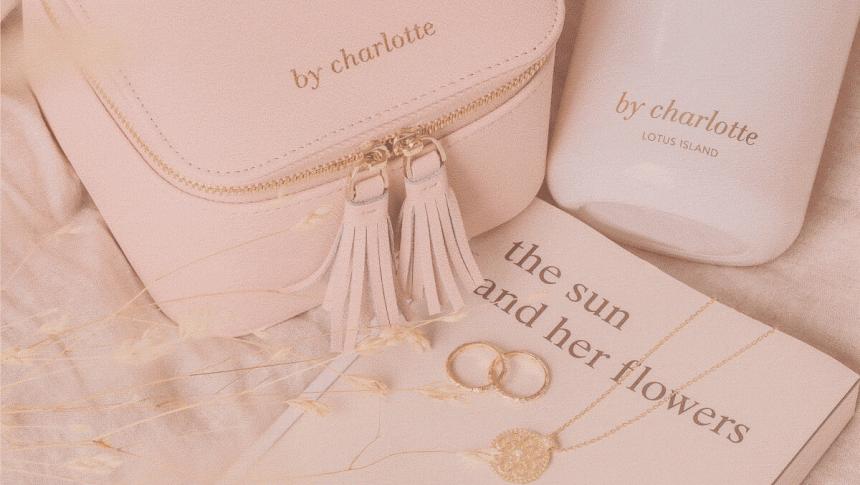 05.08.2020
CASE STUDY: By Charlotte – Stay Home campaign
Summary:
Australian boho jewellery brand, By Charlotte asked for our assistance to keep the brand relevant and minimise the negative impact COVID_19 was having across the retail sector. Our integrated and strategic email marketing, Google Ads and paid social media campaigns helped achieve a 10-fold increase in year-on-year revenue and a massive 5% e-commerce conversion rate – more than double the industry rate!
Challenge:
By Charlotte is an Australian jewellery brand that combines the spiritual with the beautiful to create delicate bohemian-inspired earrings, rings, bracelets, necklaces, anklets and more. Worn by the likes of Miranda Kerr each piece has been crafted with intention and features semi-precious stones, crystals and symbols that hold deeper meanings.
In the early days of the coronavirus (COVID_19) pandemic, By Charlotte made the difficult but necessary decision to close their Sydney boutique in order to help protect the health and safety of both staff and customers. At the time, Australian retailers were seeing a downturn in sales and By Charlotte approached us for assistance in helping to keep the brand relevant and minimise the negative impact being experienced across the sector.
Our Strategy:
In a time of heightened online activity (including a 75% or more increase in Facebook usage) as people were spending all of their time at home, we saw the opportunity to connect with and deepen the relationship with existing and new customers in a nurturing way, via the delivery of a Stay at Home campaign.
Our objectives for our Stay at Home campaign were to:
Increase engagement across social media platforms
Reach new and potential customers
Generate online sales to help offset the closure of the boutique
The Campaign:
Employing messages of wellness and spirituality while linking back to the jewellery pieces on offer, we ran an integrated digital marketing campaign which included:
Development and management of an email marketing campaign, which was distributed to the existing By Charlotte database
Development and management of a targeted Google Ads campaign
Creation and management of strategic Facebook and Instagram Ads; themed with messages of 'staying home is an act of love' and 'practicing positive thinking'. The Ad strategy included:

Retargeting - to website visitors, people who engaged with social media (reactions, comments, shares, clicks and video views) and the client's email database.
Lookalike Audience - using past campaign data to find similar audiences who were likely to engage respond positively to the ads.
The Stay at Home campaign ran for JUST 3 days from 28 – 30 March 2020!
The campaign was primarily targeted at Australian women aged between 26 - 35 who value wellness and think of themselves as an individual, free-spirited (bohemian) and modern women.
Campaign Results:
Despite the serious challenges presented by coronavirus (COVID_19) during this period, our Stay at Home campaign for By Charlotte was able to achieve:
Email open rate of 22.2% and click through rate (CTR) of 6.2%; far exceeding e-Commerce benchmarks
Google Ads achieved a 12% conversion rate from clicks to website
Social media Ads achieved a remarkable 93:1 Return on Ad Spend (ROAS)
By Charlotte website traffic increased 150% year on year

The traffic spiked an impressive 82% compared to the prior period (LY) (a direct impact of campaign)
In addition to these positive marketing outcomes, there were also significant business outcomes as a result of the campaign, including:
Strong connections and affiliations with the core audience; evidenced in sustained increases of engagement across social, email and website during and following the campaign
Significant uplift in e-Commerce conversion rate – approaching 5%, which is more than double the industry rate
Extraordinary revenue outcomes, achieving a 10x increase in year-on-year revenue
Our Team:
David Bedggood – Senior Client Strategy Manager
Lisa Pike – Campaign Consultant: Social & Content Marketing
Sheng Yi Lee – Digital Designer & Email Marketer
Jarrod Firmani – Senior Campaign Strategy Manager
Tharindu Gunawardana – SEO Manager
Scott Robertson – Web Development Operations & Project Manager
Is your business experiencing a decline in leads, customers or sales? Do you want to know how an integrated email marketing, Google Ads and Social Media marketing campaigns can help you reach and engage with more customers, as well as drive website visits and online conversions? Contact us on 1300 818 188 to arrange a consultation.